Our Approach
We value and promote excellence believing that ordinary athletes can attain big results through setting goals, mapping a strategy, and giving the task disciplined effort. Our Cuyuna Lakes athletes and ride leaders work really hard and are transformed by the process. Many will even say that their participation with the team has been life changing.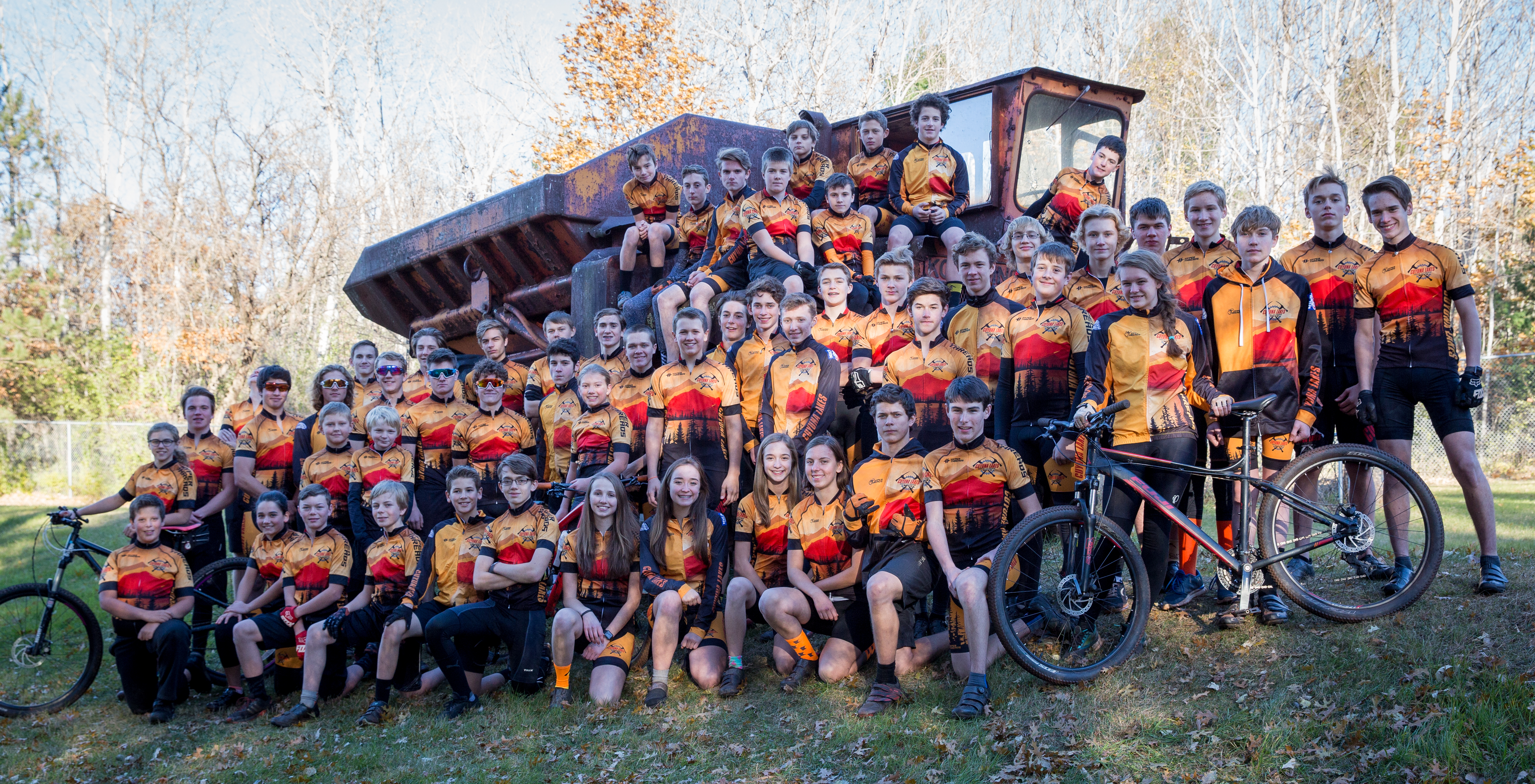 Our Story
In 2012, Shaun and Brandt had a wild idea to organize a mountain bike team. Cuyuna Lakes High School Mountain Bike Team was born and in its initial year had 14 participants. The team has steadily grown since then and in 2018, the team had grown to nearly 70 riders with 30 adult ride leaders.
Meet the Coaching Staff
It takes a whole village to get more kids on bikes. Our ride leader staff is comprised of folks from all sorts of backgrounds: teachers, project managers, engineers, lawyers, military, surgeons, doctors, nurses, manufacturing, retailers, entrepreneurs, and more.
Shaun Anderson
Shaun Anderson's biking career began has a wee lad in the Brainerd Lakes Area. He could be often found at the BMX track tearing it up. Now with kids of his own, he enjoys the many benefits of mountain biking including seeing entire families pick up the sport and the camaraderie developed by all members of the red dirt family.
Kathy Jo Rono
Kathy Jo, or KJo as we call her, is the team mom. She has been a part of the team since the inaugural season and has had two sons on the team. We have our act together because KJo makes it so!
Mari Kivisto
Mari doesn't have any kids on the team, but she's gosh darn proud of every single kid who shows up to ride and try. A three year member of the team, Mari has been riding bike since she was a kid and fell in love with mountain biking when the Cuyuna trails opened.
Interested in being part of the team?
We are constantly seeking positive, responsible adults who want to share their love of cycling with student athletes. If you'd like to know more about volunteering with our team, contact us.